Barbara Salzeder
Economy, Sponsoring,, Communication
Giulia Bettini
Sustainability, Urban Mobility
Julian Scheuring
Construction, Production
Nadine Socher
Architecture, Interior Architecture
Sebastian Obermaier
Building Services, Engineering, Building Physics
Say Hello to our Teams
The solar Decathlon is currently being promoted at the TH-Rosenheim by the student core team levelup of the faculty of interior Architecture, Architecture and Design (IAD). With around 20 consulting professors at their side and other students from a wide variety of courses of study, they are striving for an innovative, flexible and intelligent system solution for redensification in the course of extensions tu building typologies oft he housing construction of the 1950s-70s.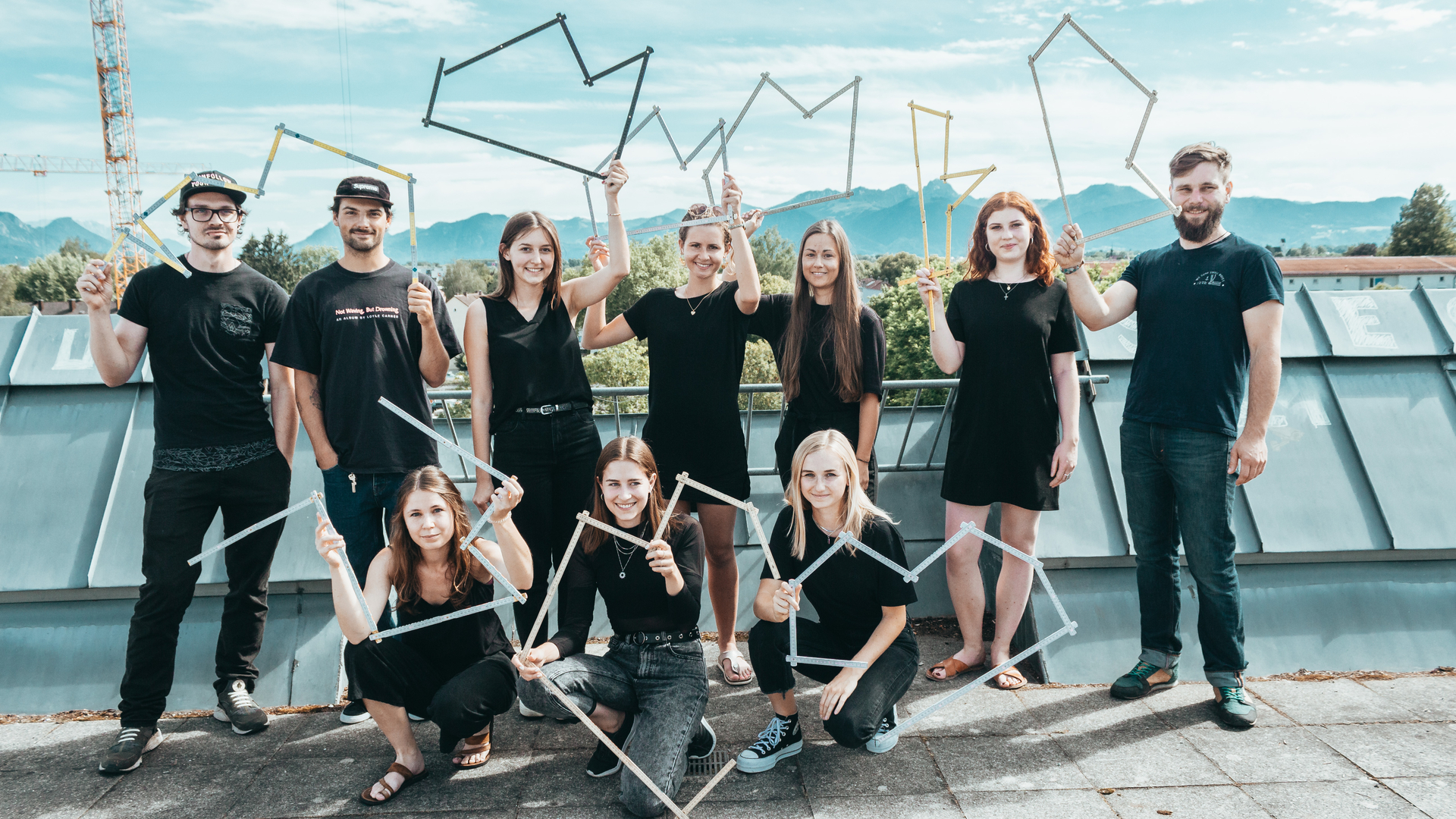 In order to create good architecture, it must be discussed. This happens best in a team. Our architecture team faces up to this task. It transforms the first visions of an addition and intensive design processes into a building that can be experienced.
Building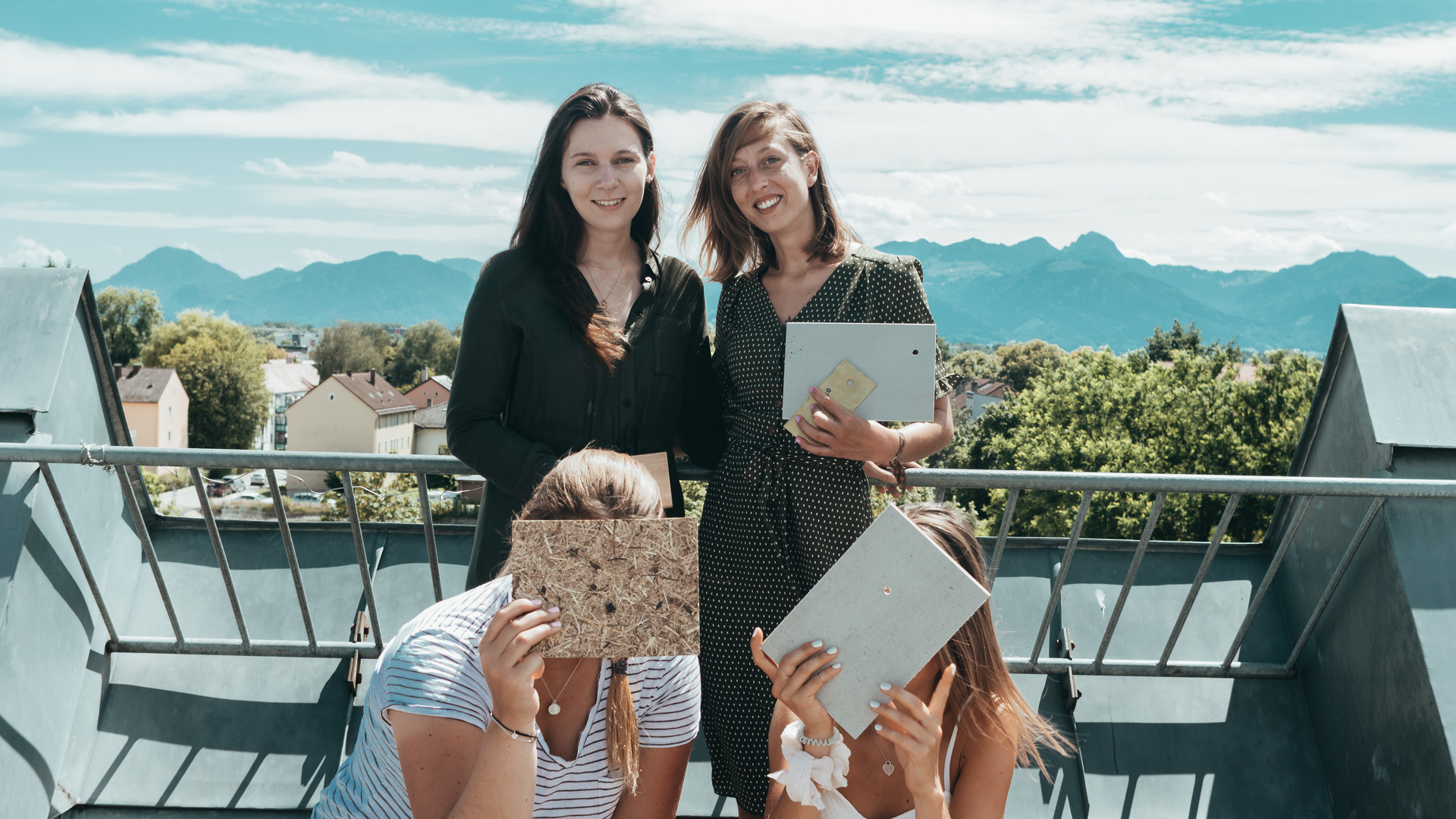 Sustainability
Construction of a building begins with selected materials. These depend significantly on the longevity and sustainability of a building, as well as the health of its residents. This is where the Life cicle assessment team comes into play and checks the CO2 emissions as well as the environmental influences that have an impact on living beings and nature when selecting the materials and components.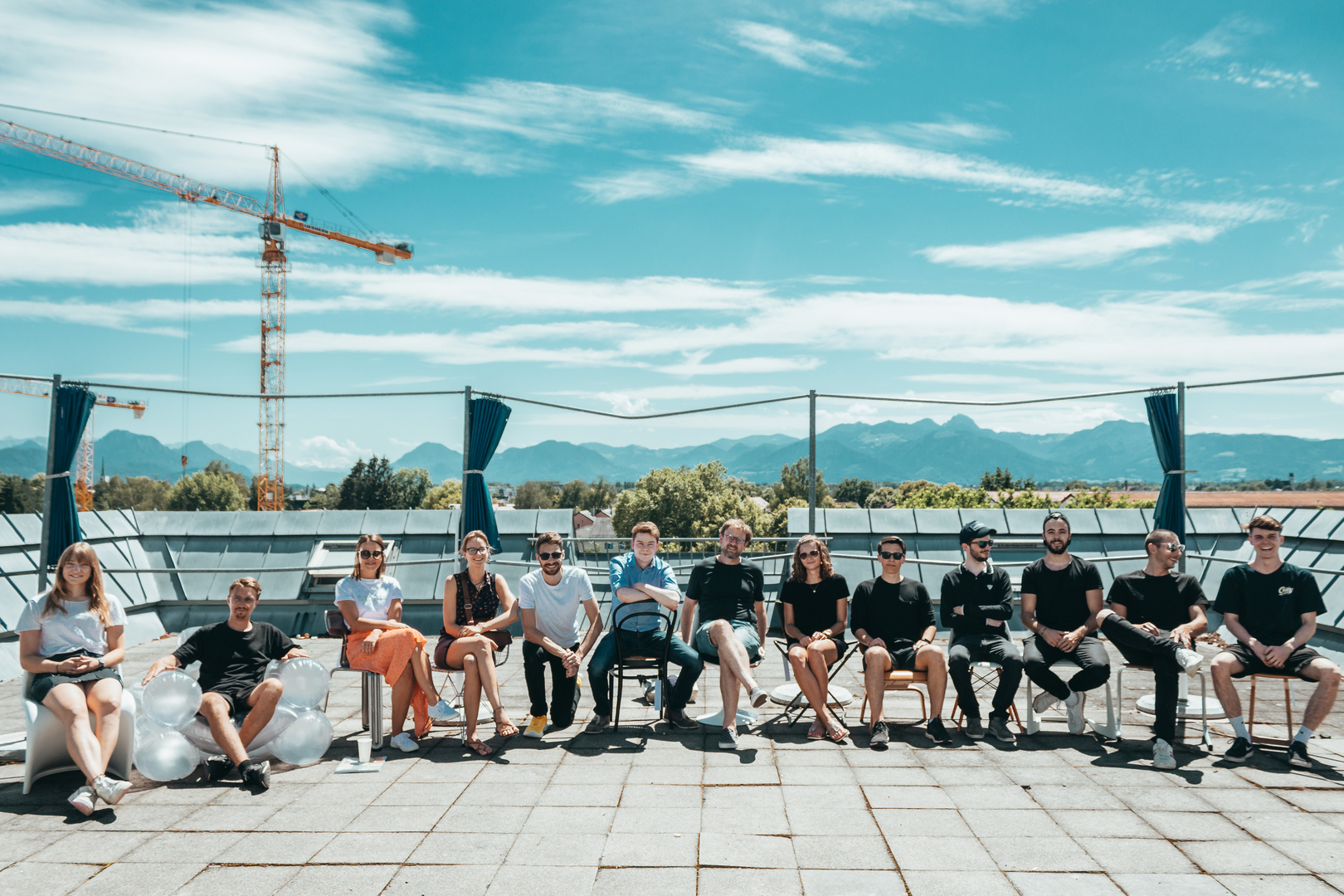 Interior Architecture
We want to create comfortable living spaces that can be flexibly adapted to the needs of the residents. Therefore we deal with the interior design of the apartments and the demonstration unit.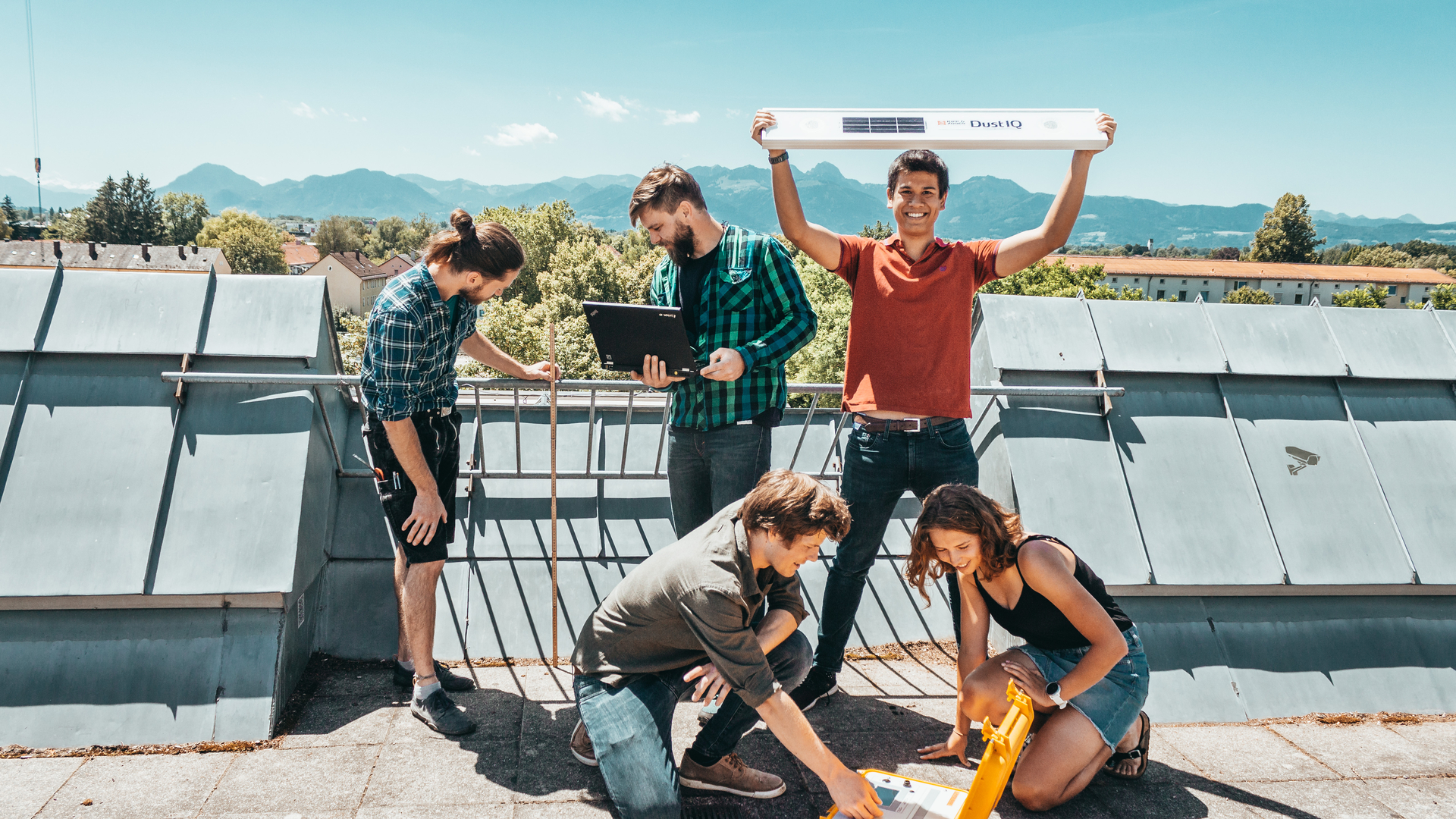 Technology
We are responsible for both an energy concept for the additional floor and for planning the technical equipment of the demonstration unit. Our goal is to find an innovative and sustainable solution. The focus is to develop new ecological and sustainable constructions, which can be used on toping up existing buildings in all class of buildings. The aim is to generate recyclable and cost-effective floor, wall and ceiling structures.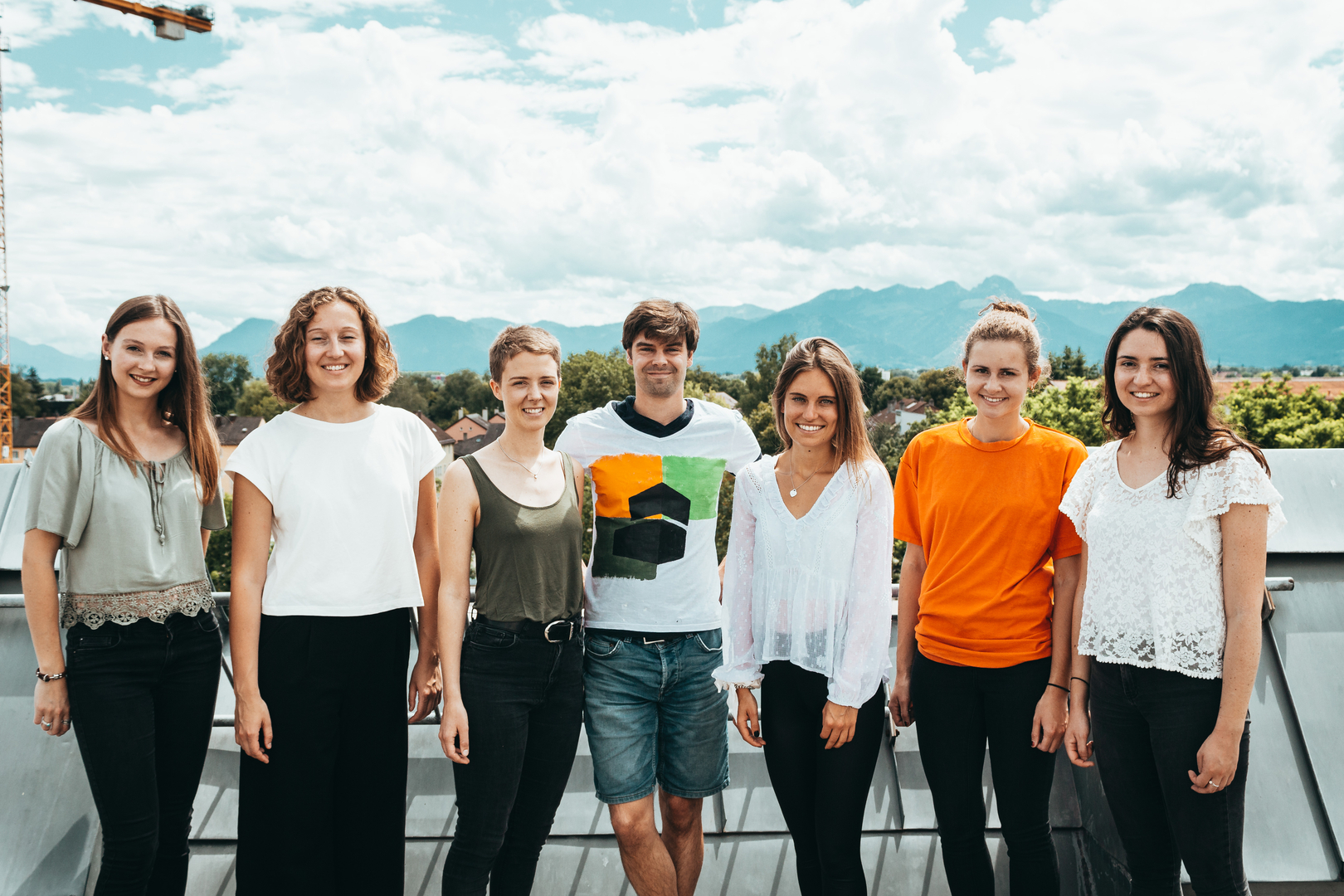 Communication
Hello world! Our motivation is to share the progress of our team work and encourage as many people as possible to deal with sustainable topics. One of our tasks is to keep you up to date through our public relations especially social media and our website.
Have we aroused your interest?
Then simply write us a short e-mail and become part of a large team with even greater visions.
Join now!