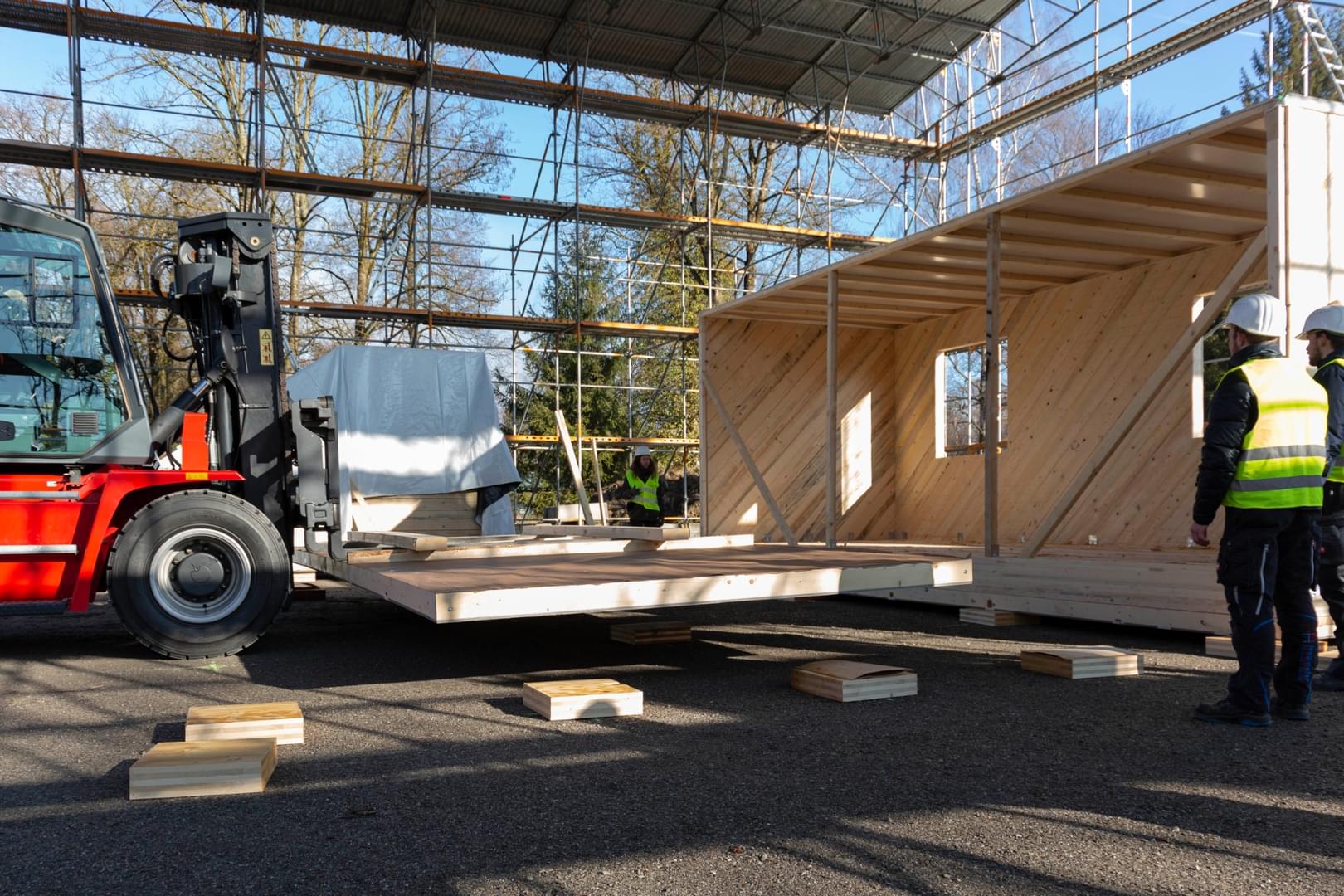 Update!
Yesterday, our modules arrived at our construction side next to our University, the TH Rosenheim.

Our team leaders had already been waiting curiously for the trucks.
After they arrived, everyone lent a helping hand to get them in place.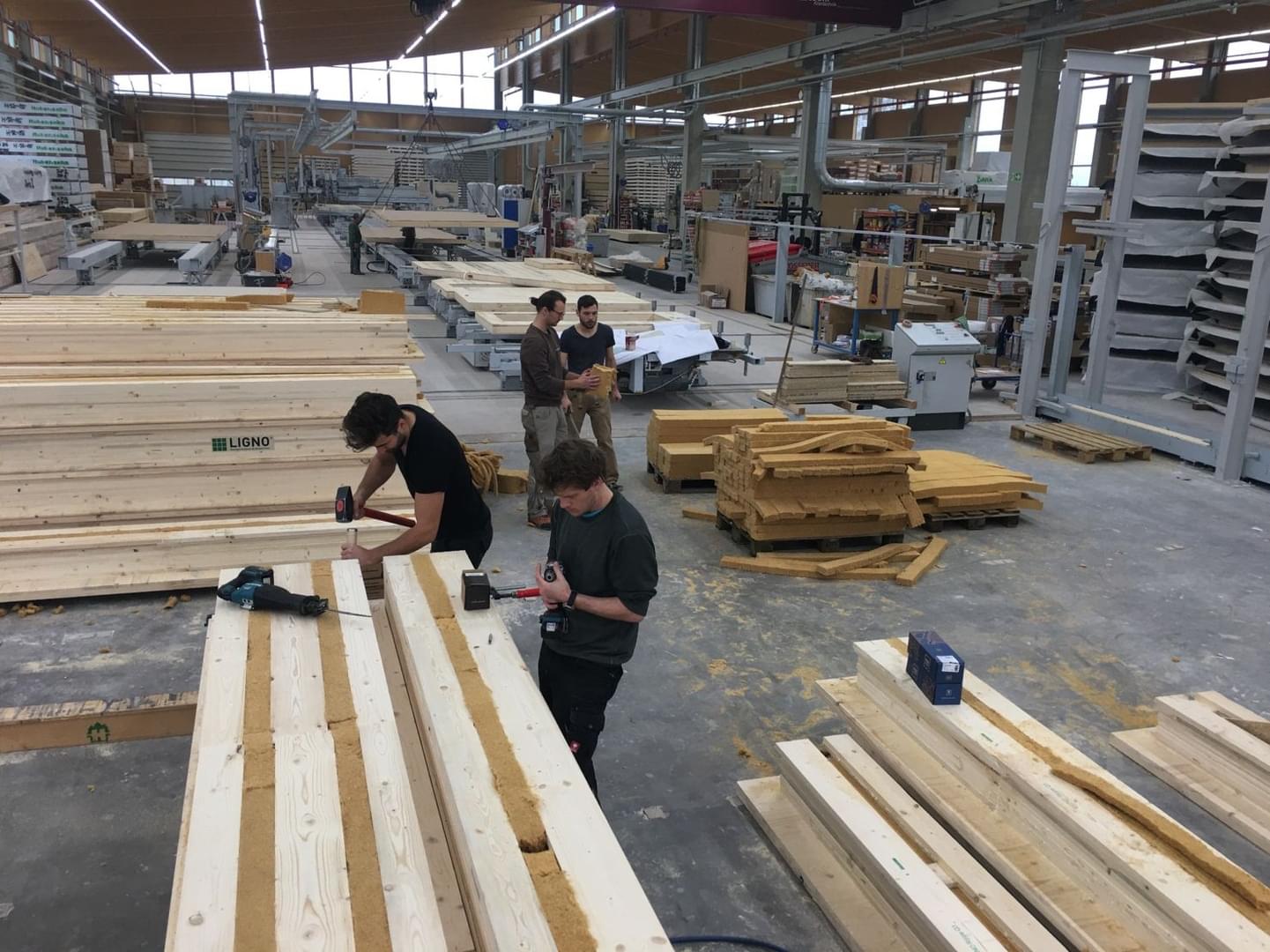 Construction!
Since mid-December, we have been prefabricating our wooden modules after almost two years of planning. The modules will then be transported to our construction site at the TH Rosenheim soon, in order to be able to complete our prototype there.

In the prefabrication as well as on our construction site we can count on our student team leaders as well as on experienced students of the TH Rosenheim for active support.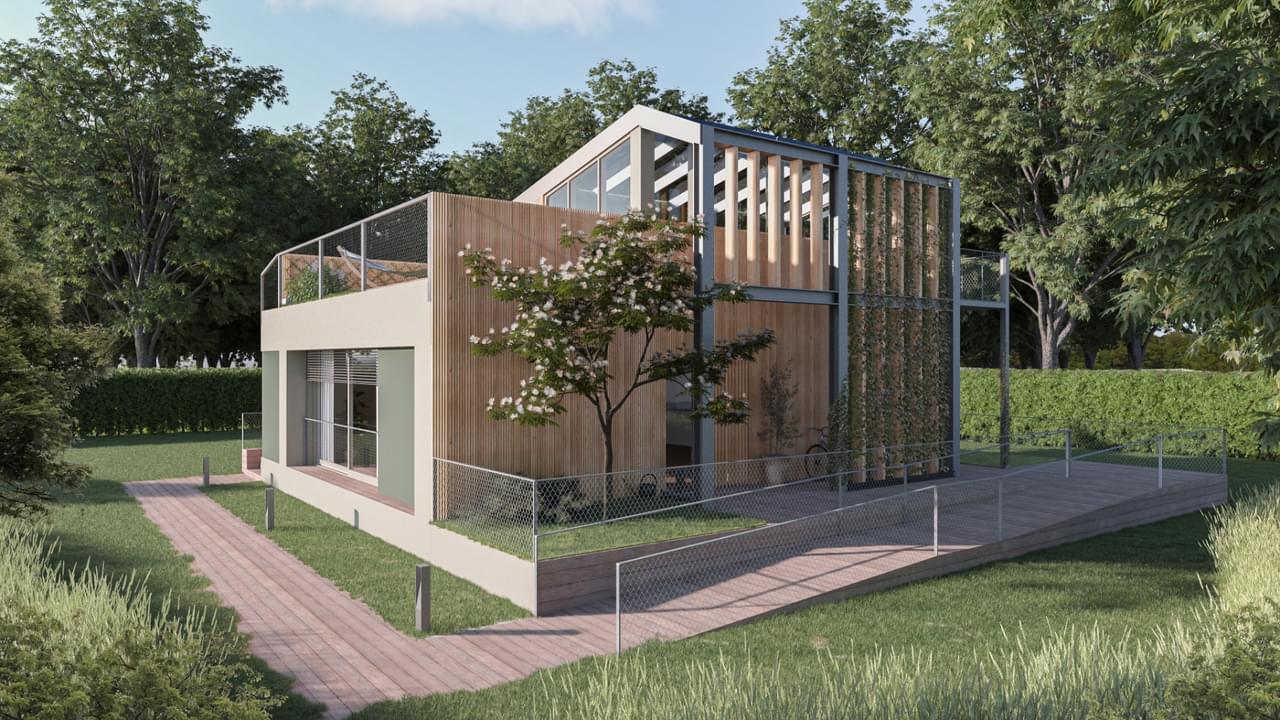 HDU reveal!
The ground floor residential units are complemented by a roof terrace, a greenhouse, and a technical room located on the level above.
These upper-floor features best represent the levelup concept that derived from SDE's Design Challenge, which requires common areas where social interaction can occur between all residents.

One of the main design features is an exterior structure which is covered with photovoltaic (PV) modules on the southwest façade.