Best German team, best European participant and vice world champion of the Solar Decathlon Madrid!
In 2010, the "IKAROS Bavaria" team at Rosenheim Technical University took up the challenge of designing and constructing the building of the future for the "Solar Village" in the center of Madrid. In a two-year project phase, the student team developed a very energy-efficient and energy self-sufficient prototype. A sophisticated energy and supply concept, convincing building physics and many innovative new developments served as the guiding idea. The Rosenheim team was only a very narrow 0.9 points behind the winning team. King Felipe VI of Spain also visited the Rosenheim team and was convinced by the impressive results:
Points achieved in the contest:
64,0
/80
Engineering & Construction
67,0
/80
Solar System &
Hot Water
119,9
/120
Electrical Energy
Balance
40,0
/80
Communication
& Social Awareness
105,3
/120
Comfort Conditions
118,16
/120
Appliances
& Functioning
62,0
/80
Industrialization
& Market Viability
The Solar Decathlon competition 2010 in words and pictures: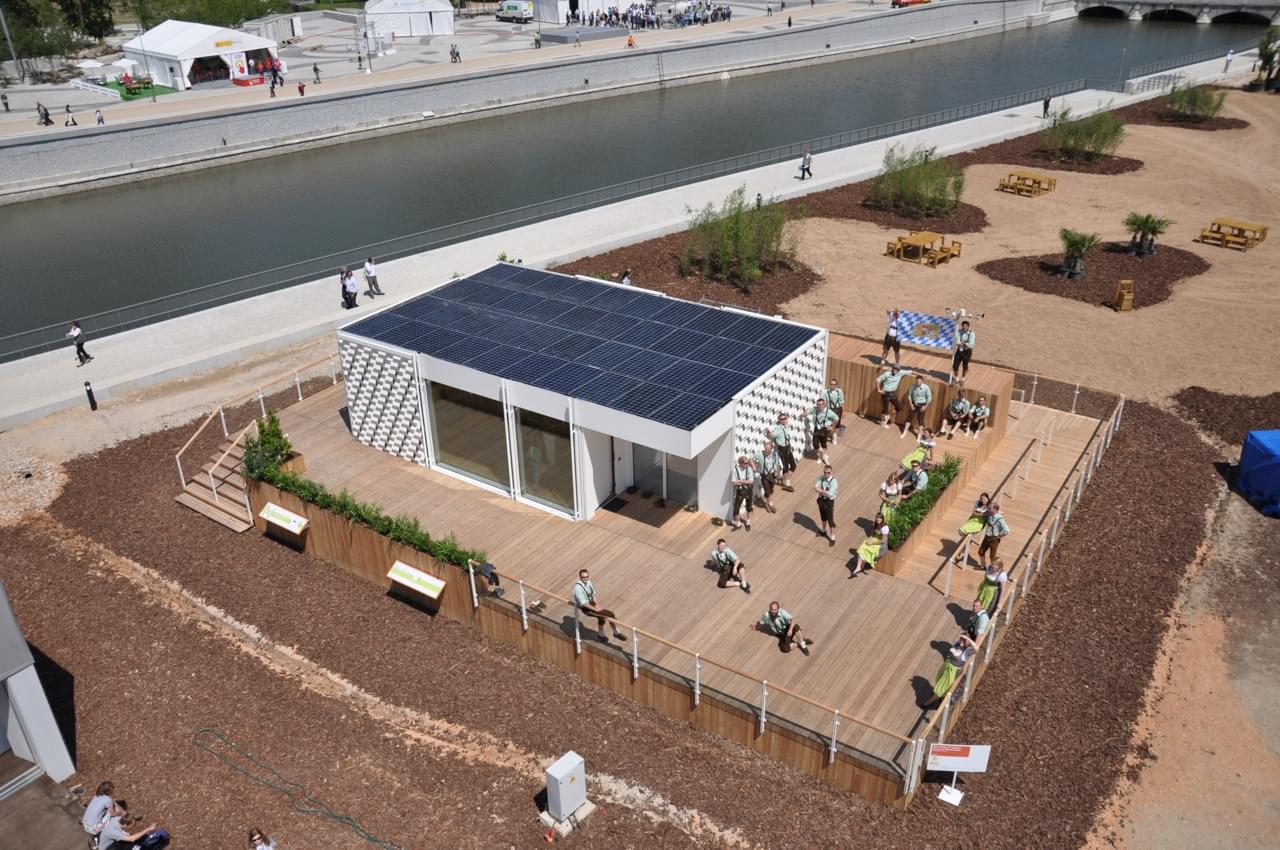 The competition, which was initiated in the United States in September 2002, was now held in Europe for the first time in 2010. 17 different universities from all over the world, including the USA, Finland, England, France, Spain and China, each planned a plus-energy residential building for this competition and implemented the designs. Rosenheim University of Applied Sciences was selected as one of the participants from a total of 107 applicants for the Solar Decathlon Europe 2010 in the pre-qualification stage.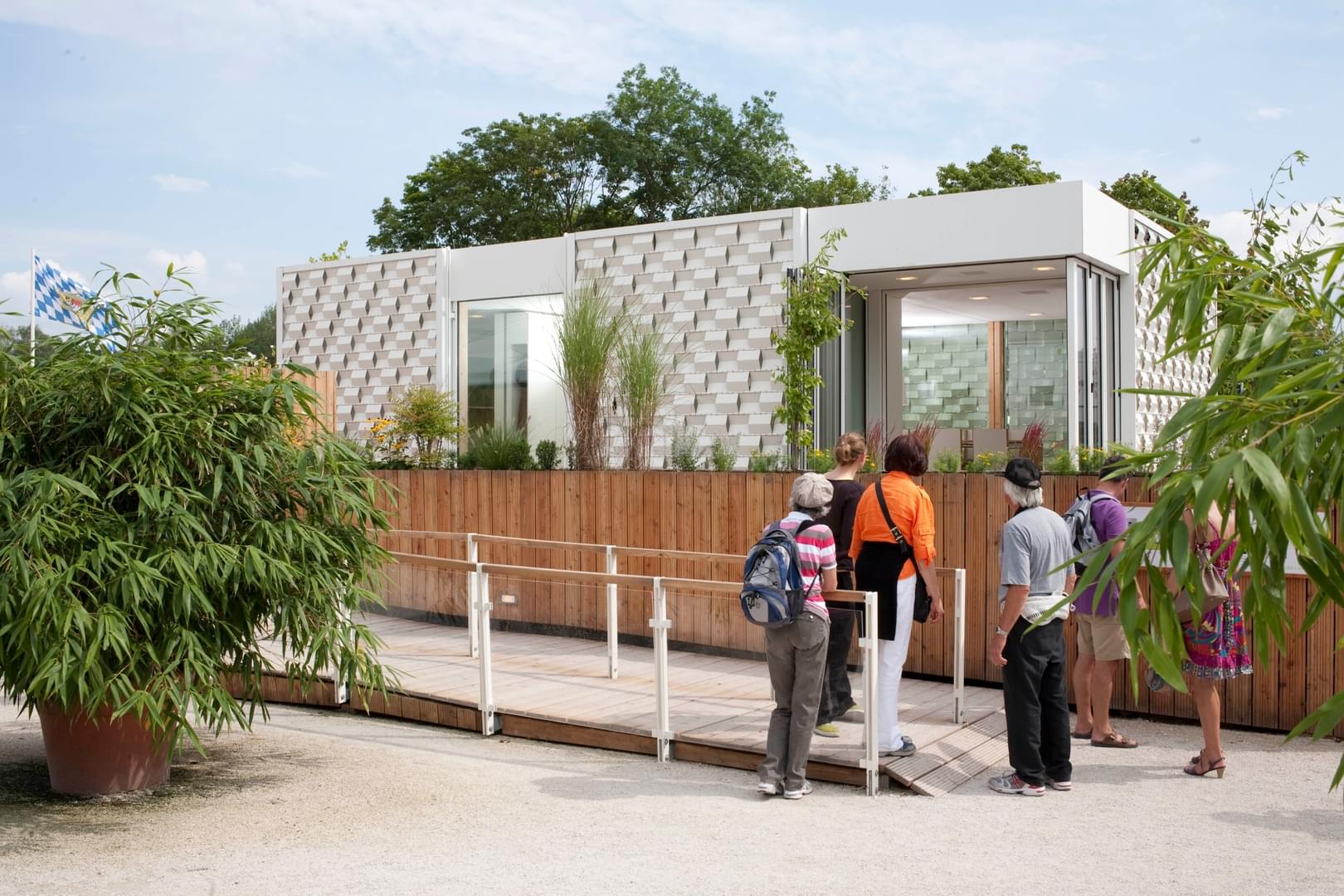 All universities participating in the competition presented their buildings there to a broad public and an international jury. More than 190,000 visitors were counted at the "Villa Solar" competition site. The solar houses were judged on a total of ten criteria, including architecture, constructive implementation, solar technologies, energy balance, comfort, communication, industrialisation and marketability, as well as innovation and sustainability.
Our finished building looks like this from the outside ...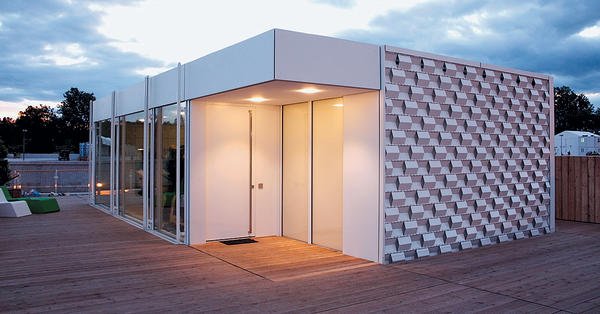 … and like this from the inside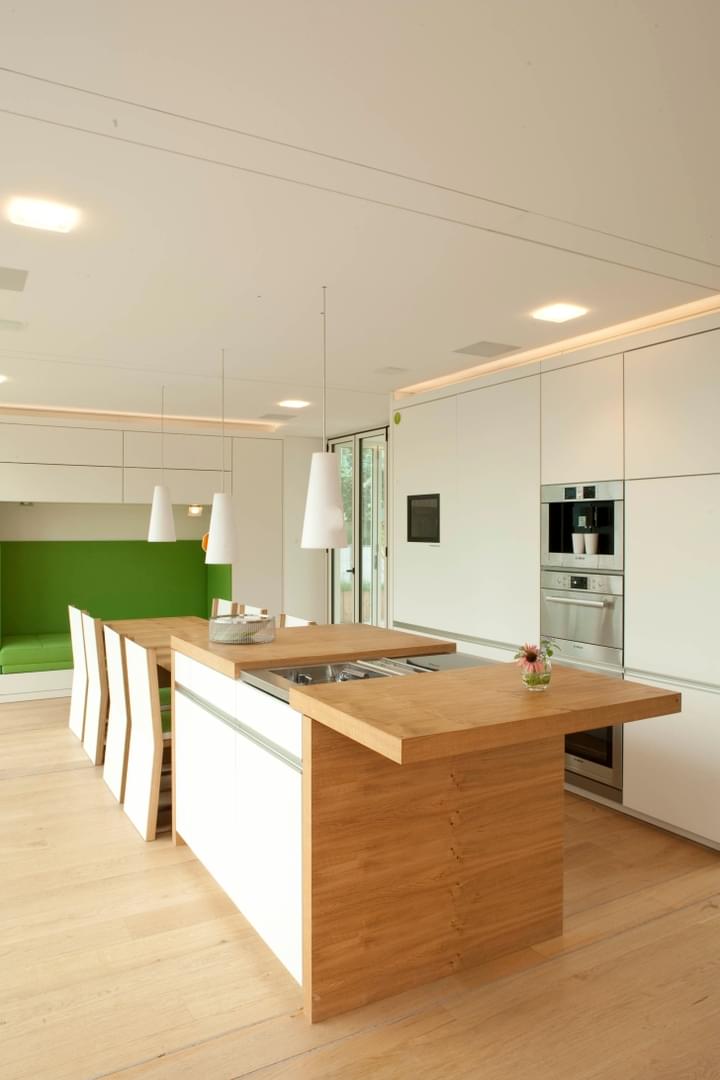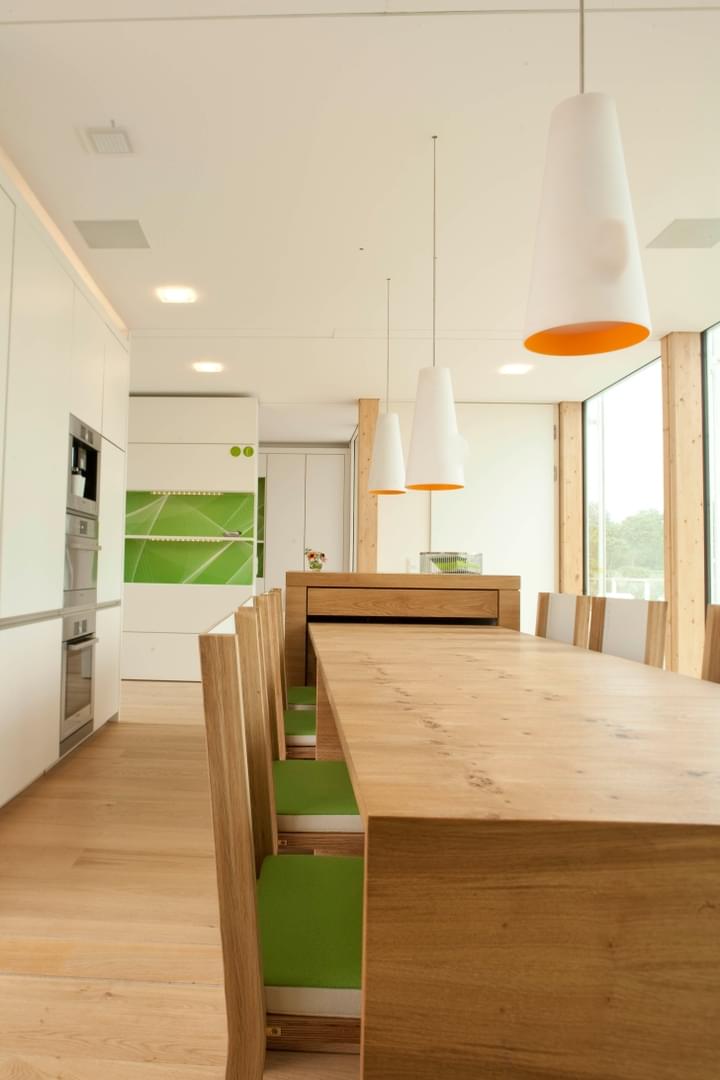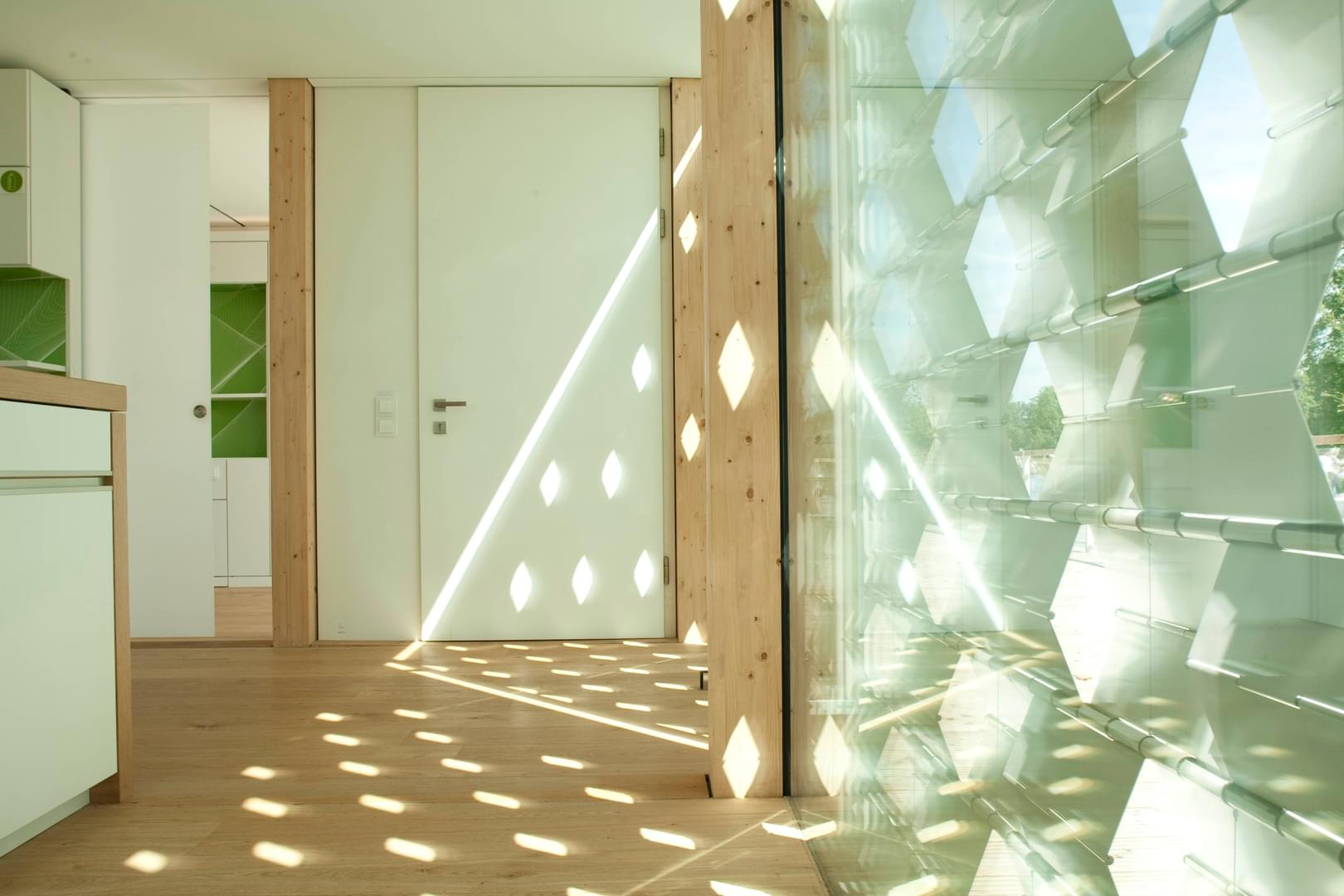 Our "house of the future" is available as a hotel in the B&O Parkhotel in Bad Aibling since 2011!
More impressions of the finished building:
Take a look at this video clip about the Solar Decathlon 2010!