We, the team levelup are proud to be a part of the Solar Decathlon competition.
As an interdisciplinary team of 100 students, we are tackling the most pressing issues of urbanity for the first time: creating affordable housing, transformation to a climate-neutral building stock (by 2050) and sustainable use of resources. With the help of cooperations with partners from business and research, we will plan and realize the building of the future within the next two years.

The competition takes place from 10th - 26th June 2022!
Our vision: levelup ... your living
Our concept of adding storeys to buildings uses prefabricated, standardized wood construction elements with attractive architecture. Modular timber construction creates cost-effective, and flexible living space without having to build on greenfield areas. The modular construction can be flexibly adapted to the individual requirements that different phases of life demand.
... your building


Cost-effective addition of stories using prefabricated, standardized, wood construction elements with attractive architecture.

... your sustainability
Sustainability is at the forefront of the con- struction process. The use of recyclable natural materials such as wood, communal green spaces and green facades assure that sustainability is achieved.
... your comfort
Innovative and barrier-free interior design with lots of convenience and high functionality in lighting design, and in the kitchen and bathroom areas.
... your community
Residents in different phases of life live together and form a community that supports each other by sharing services and goods. Green community areas on the roof and sharing con-cepts strengthen the feeling between neighbours.
... your technology
The goal of reducing CO2 emissions through energy efficiency is achieved by cutting edge roof and facade design, fitted with solar modules and the creation of digital energy transparency for builging residents.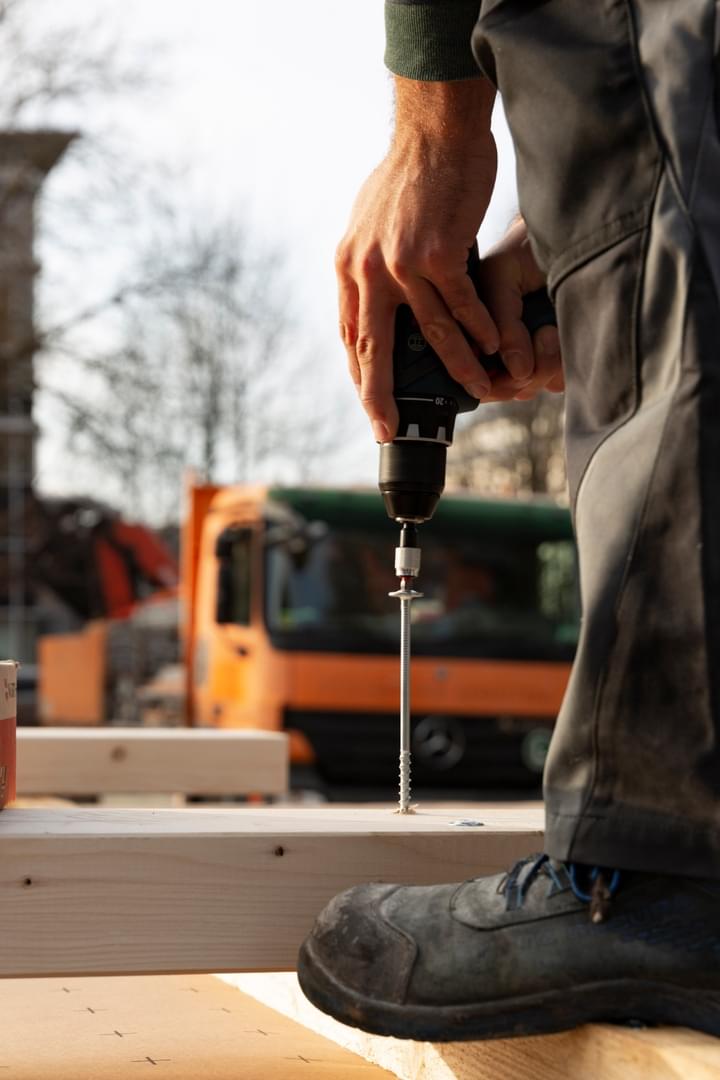 levelup - HDU construction
Follow our construction progress here on our website while we are building our House demonstration unit next to our university, the TH Rosenheim, for the competition in Wuppertal.



click here to see us in action!